Monday, February 6, 2012
Anonymous said: Hi Gaby, Just discovered your wonderful project half an hour ago via Alyssa Milano on twitter- funny world we live in! Anyway, I've read 3 so far and am really enjoying your work. Having just finished your James Deen interview I feel compelled to ask: did you ask him about how he feels about the women in the porn industry? Specifically examples of Linda Lovelace and Hardcore? I'm curious and would love a reply! Many thanks! Georgia Stride
Hey, thanks! I didn't really ask him about women, though he did have this to say:
"I am happy-go-lucky," he says. "It's a misconception that porn is just a lot of drugs or that everyone is doing it out of necessity. I mean, people do jobs they don't like no matter what their job is but it's really rare that someone is doing porn because they have to. Most of us are having a lot of fun. I've never been on a set where if a girl doesn't want to do something, she was forced to." Like any movie, he says, the director would have to replace her. Even if she changed her mind, James says he would feel uncomfortable going forward knowing his partner had reservations. "I might then say, 'I'm not doing this' because then I'd be a creepy rapist with some girl who doesn't want to do it," he says.
Anonymous said: See, I'm particularly shy and an introvert, how did you get the courage to ask people for interviews?
First, I'd say to accept that some people are going to say "no." It sucks, but if you go into it knowing that, it'll sting less when it does happen. I had a few people turn me down - one by saying he'd prefer not to be a part of a project he wouldn't show his children (not that my interviews are particularly raunchy but okay). It sucks. It hurts. It's embarrassing. But in the end, you did all you could and it's up to them. If they don't want to be part of your interviews, then you don't need 'em.
I'm not sure if I'm being at all helpful here because I humiliate myself all the time and just kind of expect it, so when it doesn't happen I'm thrilled. More people than not will say yes and you don't lose anything by asking!
Thursday, January 19, 2012
One Hundred Dates' Evan Barden on Dating, Sex, and Not Being a "Creep"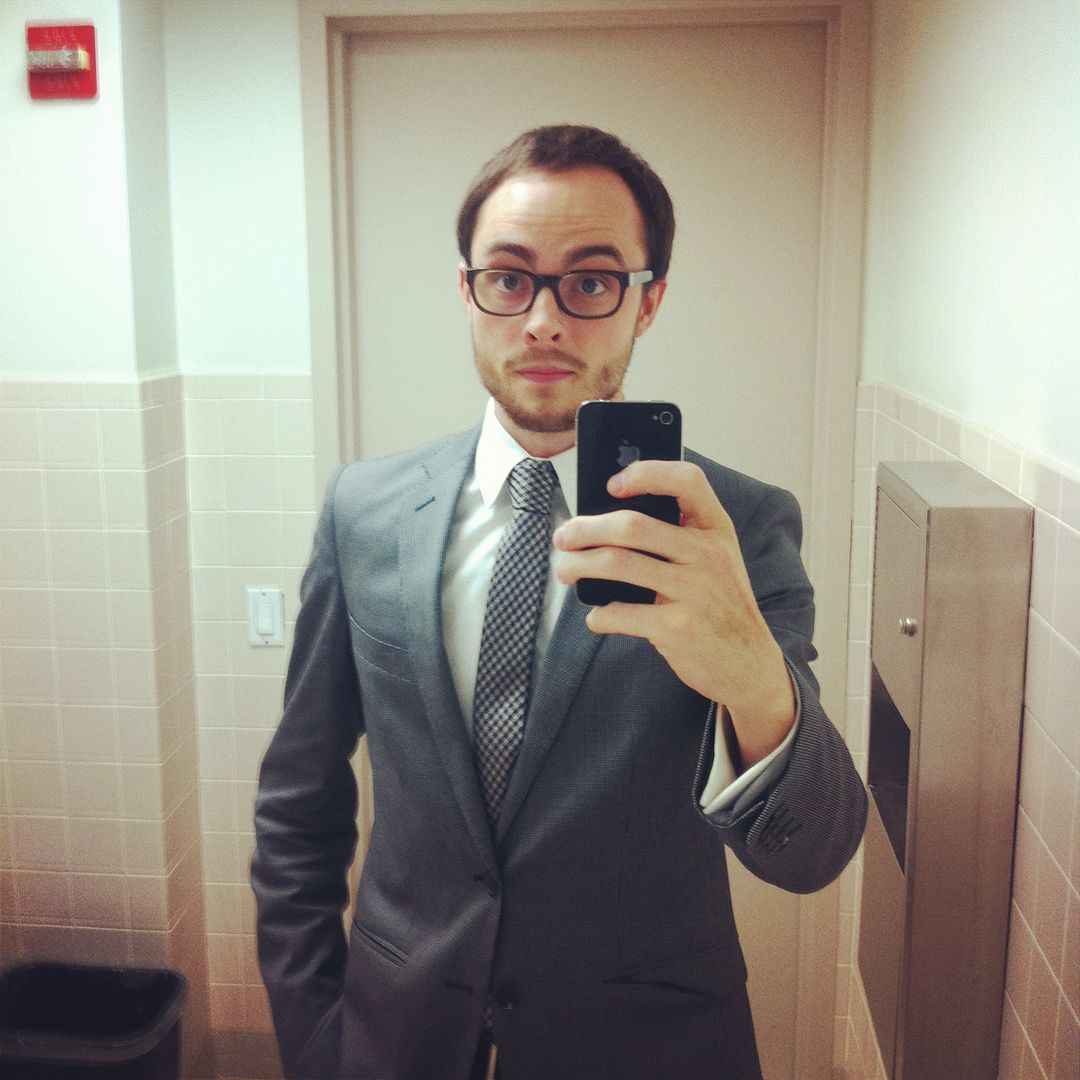 By: Gaby Dunn
Evan Barden is like the Eve to my Adam.
Okay, he's not. But his project One Hundred Dates is spawned from the rib of my blog baby 100 Interviews. Where I interviewed 100 people in a year, Evan is currently seeking to go on 100 different dates this year - in an effort to meet new people, write more, increase his confidence and find out why people just don't date anymore.
He's a dapper fellow (see photo above), a deep thinker and a funny fellow improviser so naturally I've set him up with some friends along the way.
Six months into One Hundred Dates, Evan and I did a little catch-up Q&A about dating, women, sex, blogging and a man's fear of being called a "creep."
Wednesday, January 18, 2012